Harpa Concert Hall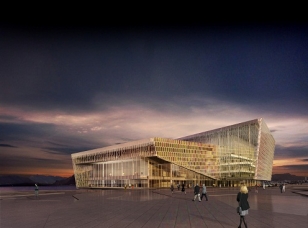 A striking addition to the Icelandic and European cultural scene, Harpa – Reykjavik Concert Hall and Conference Centre opened its doors to the public in May 2011. Harpa combines the most important classical music and performance venue in the country with an international conference centre. It offers a diverse range of performances, from classical to contemporary, and serves as the home to the Iceland Symphony Orchestra and The Icelandic Opera.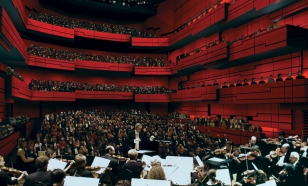 Harpa's façade is designed by renowned visual artist Olafur Eliasson, the building by Henning Larsen Architects and Batteríid Architects, and the concert hall acoustical design by Artec Consultants Inc. Harpa will be a landmark in the redevelopment of Reykjavik's historic harbour and waterfront area, and a symbol of Iceland's renewed dynamism.
Harpa consists of four halls, three of which will be used for concerts: a main concert hall seating up to 1,600 people, a rehearsal hall which can also be used for concerts seating up to 450, and a chamber music hall seating 200. Harpa is run by the holding company Portus, in collaboration with the Icelandic government and the City of Reykjavik.
The concert hall is located on the second floor of the building and is the largest hall. The design and layout creates an elegant and versatile frame around musical events and other events alike. The acoustics are outstanding, suitable for all types of music. Audience comfort and good visibility will be first class. The headroom is grand and the stage is large and intact. Rehearsal and concert facilities are very good. Dressing-rooms and general facilities for artists, conductors and solo artists are outstanding.  All installations and equipment can easily be moved and relocated between events. The hall includes a large stage, an orchestra pit and the balconies behind the stage and along side of it can be used.
For tickets and more information visit harpa.is or call the ticket office at +354 528 5050